Web Development

0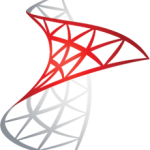 I've been setting up an SQL Server for a small business, and since our server company has blocked the default port, I have had to choose an alternative. After configuring the ports in various places – Windows Firewall, SQL Configuration Manager – I found that whatever I did would not work.
After a bit of searching, I found the answer.
When entering the server name into the field, instead of using the traditional 'host:port' scheme, Microsoft have decided to use a non-standard approach.
The correct naming scheme is: Host,Post\InstanceName (note the comma!)
Try it, worked for me. Leave a comment if you can't get it to work.
1
Ever since I was about 8 years old, I have wanted my own website. The problem was, if I wanted a proper domain name and hosting, I would have had to pay a yearly fee. On top of that would be hosting, and that was just far too expensive for how old I was then. Now, nearly 16, I can more or less afford hosting.
I bought my domain name in May this year, and from then on, I have been using email with it using Google Apps, an excellent way to link certain Google services to a domain name. Many businesses use this as a low cost method of giving employees an individual email account/calendar etc. Although this is a tempting offer, there is one thing which you must bear in mind. To add Google Apps, you must make sure that your domain provider lets you edit the DNS (domain name system) of your domain name. It's unlikely that they don't, but as luck would have it, the company I had chosen (UK2) didn't let it's customers do this without paying an annual fee of something like £14. I thought this was ridiculous, so I emailed them, and, after several days, they told me that there were various free DNS services which I could sign up for.
I signed up for one of these, and eventually, I managed to get it set up. I did at one point, try to move my domain name to another provider, but UK2 told me that I would have to pay another ridiculous fee of £14 to move it.
I stayed with Google Apps on my domain name, and this blog, until now, when I decided I would quite like some webspace. I had a look at some hosting providers, and actually found that GoDaddy.com was the best deal, with 10GB Space, 300GB Bandwidth, full ASP.NET/PHP (web scripting languages) support, and 11 SQL Databases (10 MySQL, 1 MSSQL). So I signed up for this, and, after a bit of DNS tweaking I managed to get the site up and running.
I installed WordPress, which as you can see, is what has made this blog look different, and much better, compared to Blogger.
I hope to set up a proper website in the near future, so watch this space!